Summary
Gold met the sell 1 target I set in our November 14 report of $1,281.
Our algorithm indicates that since gold closed above the weekly trend average price of $1,284, the gold market has turned bullish for the upcoming week.
If the market closes above $1,317, we are looking at a new price fractal, which is anticipating a rally in the gold market up to $1,326 next week.
inSilver, the VC PMI, tells us that, based on the weekly price indicator being bullish, to take profits on long positions at the sell 1 level of $17.57 and the sell 2 levels at $17.78.
I would like to review the report we published in Seeking Alpha on November 14, 2017.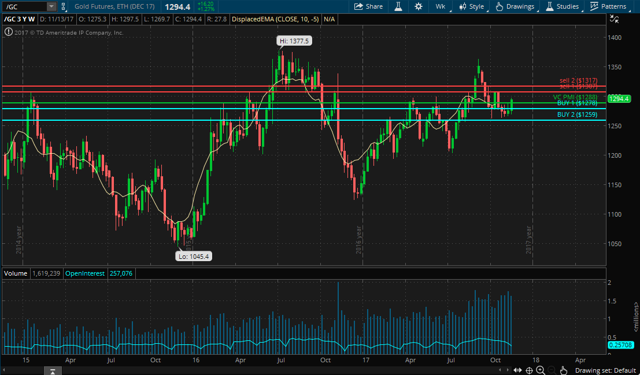 Read more click HERE