Summary
If you have been long from the 2300 levels in the E-mini, take profits at these levels.
Then wait for the reversion to occur back down to the 2500 level or possibly lower into the buy 1 (B1) or buy 2 (B2) levels of demand.
We want to wait to see how the price behaves and be looking to possibly take some additional profits, if the price goes up to the levels around 2600.
This is the Variable Changing Price Momentum Indicator (VC PMI) weekly report for January 7, 2019. In this report, I will use our proprietary VC PMI artificial intelligence algorithm to analyze the E-Mini S&P 500.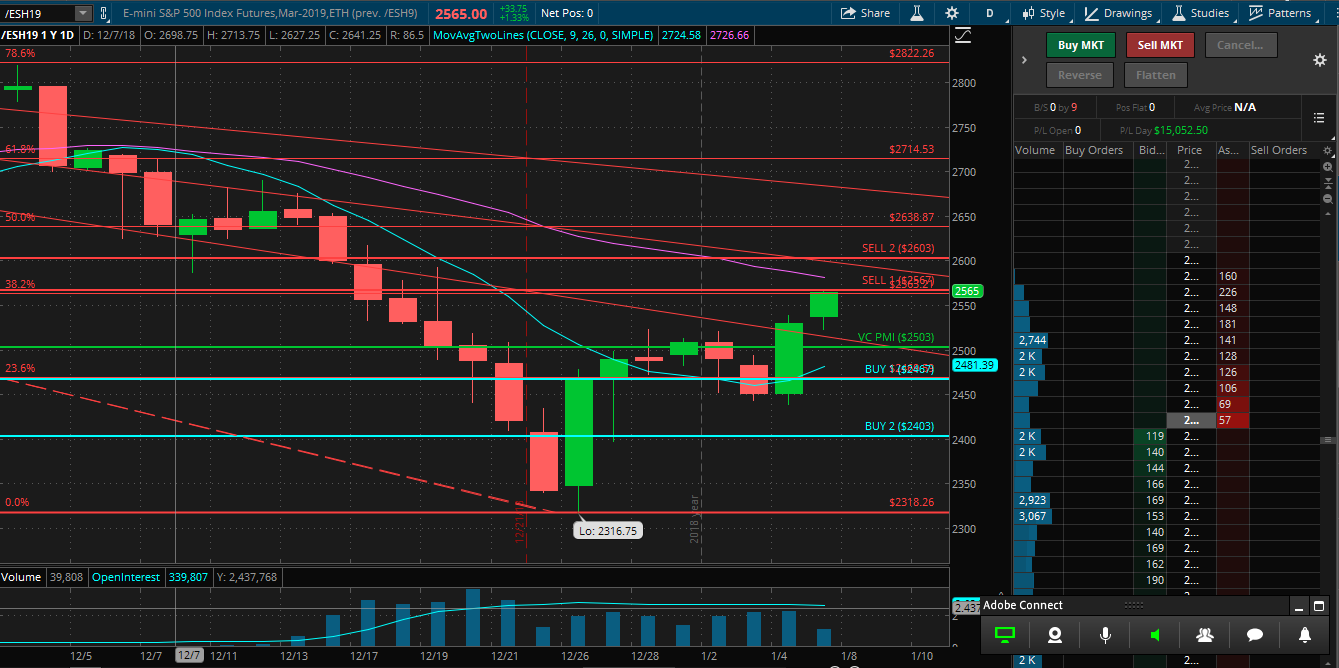 Read more HERE