Summary
The 18-year gold cycle is intact and gold is about to embark on the next leg up.
The 9-year gold cycle also indicates a long-term buy signal.
The 12-month supply and demand outlook is bullish for the next year.
Factors that favor gold today include negative interest rates and gold mining company's reduced operating costs and capital expenditures.
18-Year cycle
The long-term secular bull market in gold is intact and about to embark on the next leg up. This leg is projected to take gold to new all-time highs. Despite several pullbacks, the price has held above the long-term 50-month simple moving average SMA of $1235 for three consecutive months for the first time in 4½ years.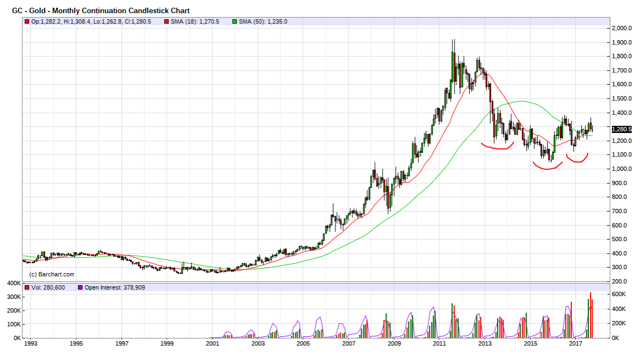 Read more HERE.